Zojirushi Toaster Oven, Black ET-WMC22

Adjustable temperature setting from 175°F to 450°F allows for a variety of cooking
Mesh rack reduces grill marks on foods for even toasting while minimizing falls between grills
Easy-Maintenance Features: Glass door, mesh rack and crumb tray are all removable and washable
Easy-to-use 30-minute dial timer
Cooking guidelines imprinted on front door clearly indicate appropriate temperature and time for foods commonly cooked in toaster oven
Auto pull-out mesh rack allows for easy removal of food
Audible bell signal to alert completion
BPA-free (All surfaces that come into contact with food or beverage)
ETLus listed
Description
Zojirushi's simple-to-operate everyday Toaster Oven has a sleek and glossy black finish that matches any kitchen decor. Its compact 2-slice capacity is perfect for singles and small families.
Adjustable temperature setting from 175°F to 450°F allows for a variety of cooking
Mesh rack reduces grill marks on foods for even toasting while minimizing falls between grills
Easy-Maintenance Features: Glass door, mesh rack and crumb tray are all removable and washable
Easy-to-use 30-minute dial timer
Cooking guidelines imprinted on front door clearly indicate appropriate temperature and time for foods commonly cooked in toaster oven
Auto pull-out mesh rack allows for easy removal of food
Audible bell signal to alert completion
BPA-free (All surfaces that come into contact with food or beverage)
ETLus listed
Adjustable temperature setting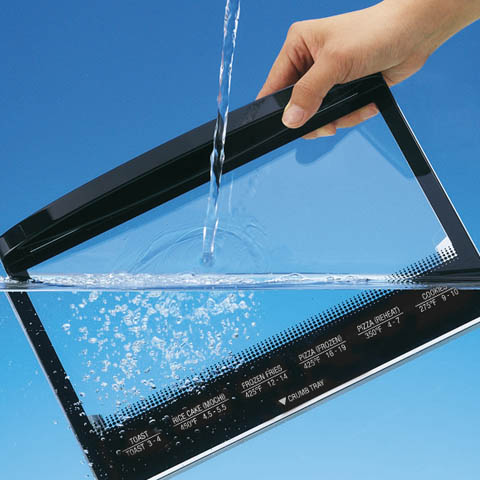 Removable and washable glass door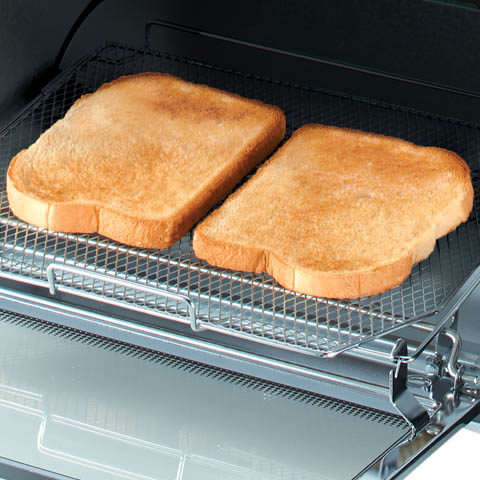 Auto pull-out mesh rack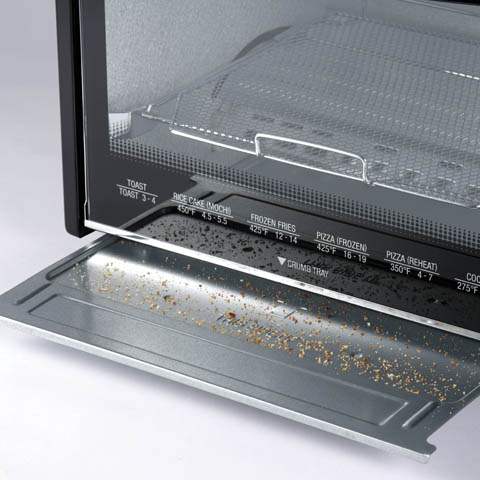 Removable crumb tray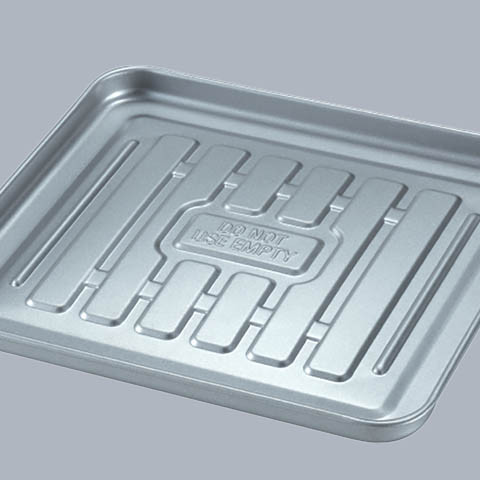 High-quality baking pan accessory
| Model No. | ET-WMC22 |
| --- | --- |
| Dimensions (W x D x H) | 15-3/4 x 11-1/4 x 9-3/8 inches |
| Electrical Rating | 120 volts / 1,000 watts |
| Cooking Timer | 30 minutes |
| Heat Range | 175°F to 450°F |
| Color | Black (-BA) |
Only logged in customers who have purchased this product may leave a review.